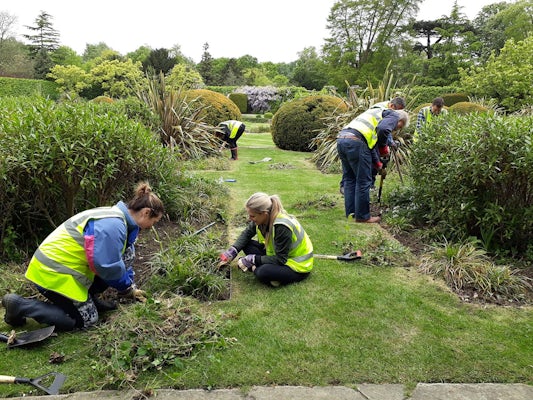 Información básica
Qué te espera
Lugar de encuentro
Opiniones
¿Tienes preguntas?
Volunteer Activity: Gardening Session at Canons Park
Duración:
Flexible
Es necesario imprimir el bono / entrada
Ventajas
Spend the day clearing, pruning, and planting a garden while supporting Canons Park, its upkeep, and its community programs..Learn techniques to use in your own garden..Enjoy light snacks alongside your coworkers at The Good Friends Cafe.
Qué te espera
Supervised by a former park keeper, your team will enjoy a day of volunteer work at the George V. Memorial Garden in Canons Park. You will be briefed on how to clear and prepare flower beds, how to prune existing plants, and how to plant bulbs and shrubs. Additionally, you'll get to take breaks throughout the day, to enjoy tea and a light lunch provided at The Good Friends Cafe, which offers sweet and savory food, hot and cold drinks, and even gluten-free options! For those who'd like to see more of the park, lunch can be followed by a short walk to see the main attractions, such as the Spinney woodland walk and views of the Canons mansion.Note that some physical effort is needed for the gardening work (digging, clearing, etc.). All the equipment for the session is provided, including gardening gloves.
Cargo por reserva
¡Buenas noticias! Esta reserva no tiene ningún cargo adicional.
También puede interesarte
Lo siento, se agotaron las entradas