Just across the water from Turkey is the Greek island of Kos. Known for its beautiful sandy beaches and classical antiquities, a catamaran r...
Validity
Flexible
Available in: English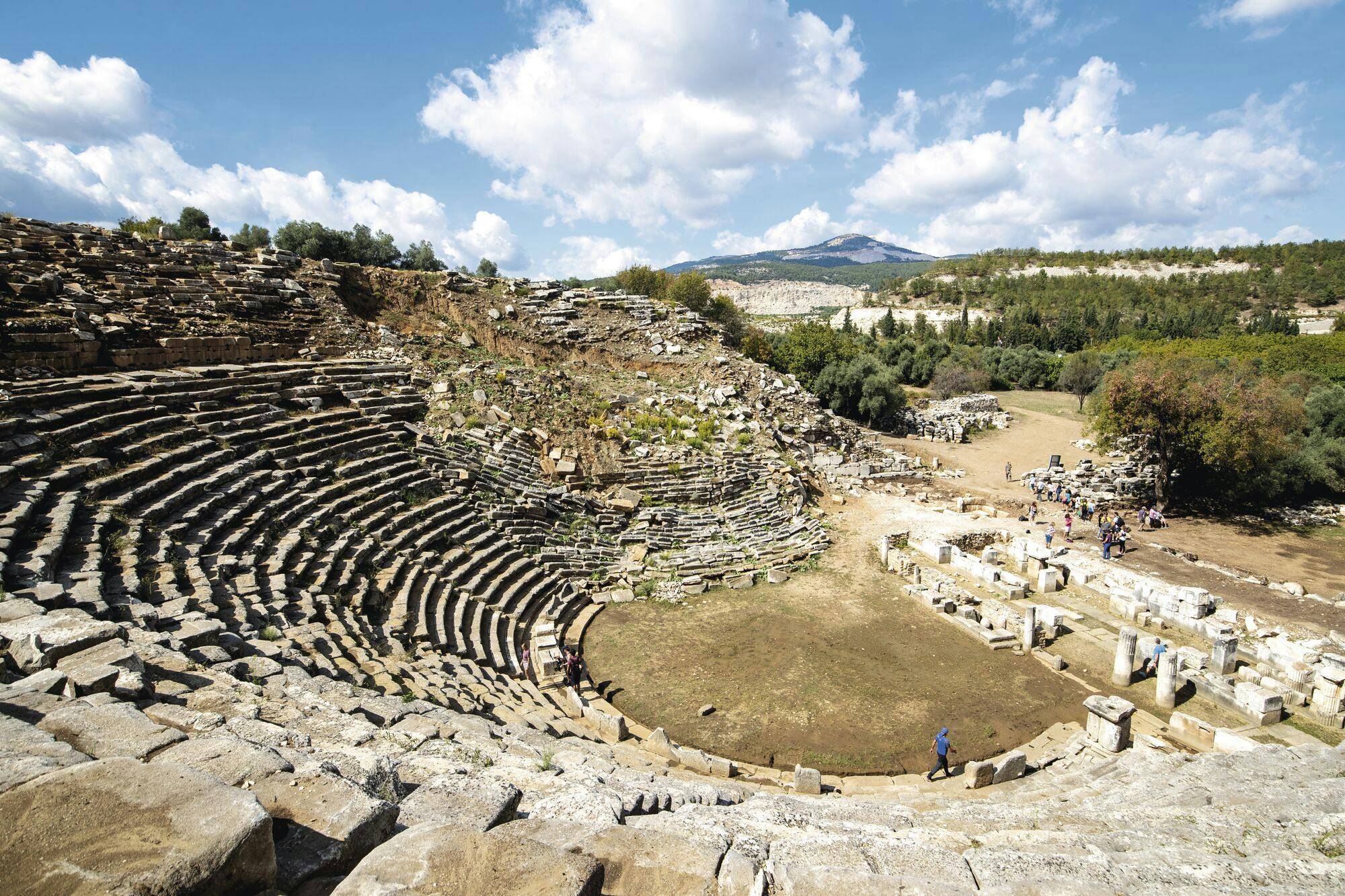 Known as the City of Eternal Love, Stratonikeia is a rich tapestry of history. Explore one of Turkey's most significant archaeological sites...
Duration
8 hours
Available in: English
This morning Bodrum tour delivers a great mix of sights and activities. Highlights include the Gumbet Windmills, Myndos Gate, the ancient th...
Duration
8 hours
Available in: English
Popular experiences in Bodrum