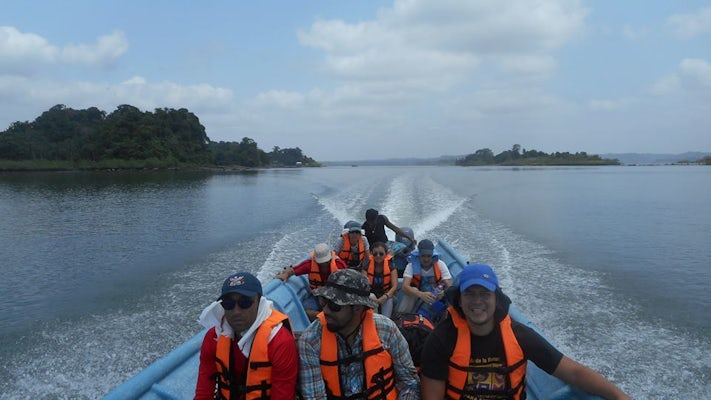 Info rapide
Cosa aspettarsi
Punto d'incontro
Recensioni
Hai domande?
Buenaventura Eco Tour: The Magical Mangroves of Colombia
Durata:
Flessibile
È necessario stampare il voucher
Cosa farai
Experience the beauty of Bahía Málaga, one of the world's most threatened ecosystems, and help bring financial stability to the underserved women of Isla La Plata..Sail to the incredible El Morro freshwater pools, the natural result of years of constant waterfall on the mangrove's white rocks..Explore this global hotspot for biodiversity and nature conservation strategically inhabited by 95% of marine species.
Cosa aspettarsi
Mangrove forests are among the most environmentally diverse, productive, and important ecosystems in the world, providing invaluable resources to local plant, animal, and human communities. Legend has it that when Mother Nature witnessed the ancient peoples of Bahía Málaga treating the mangroves with respect, the traditionally green forests turned a deep orange as a sign of the prosperous fishing season to come. With an Ecomanglar guided tour, you can experience the magic of the mangroves for yourself! Your adventure begins in the port of La Plata Island where you will sail across the bay to the nearby mangrove swamps. Fully immerse yourself in this breathtaking ecosystem and interact with the rich variety of plant and animal life that characterize it. See different species of reptiles, mammals, and fish in their natural habitat while listening to the birds chirp above you. Travel through the intricate web of mangroves and enjoy other natural attractions of Bahía Málaga like the hidden El Morro freshwater pools and renowned La Sierpe waterfalls! After, sail back to the dock of La Plata and enjoy a tasty snack prepared by the excellent cooks of the Isla La Plata community.
Commissioni di prenotazione
Buone notizie! Non sono applicate commissioni di servizio a questa prenotazione.
Ti potrebbe piacere anche