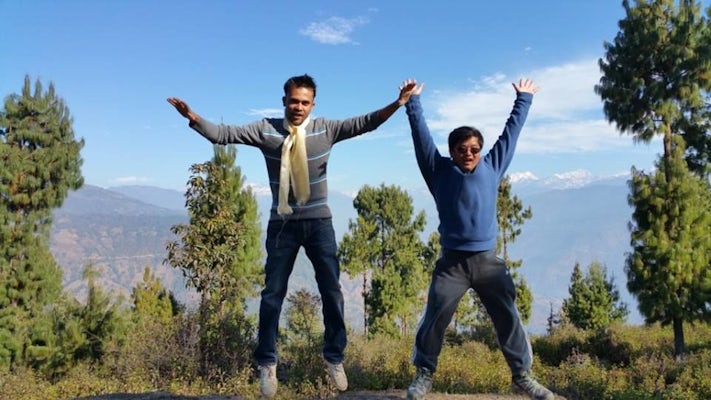 Información básica
Qué te espera
Lugar de encuentro
Opiniones
¿Tienes preguntas?
Nepal Adventure Tour: A Village Homestay
Duración:
Flexible
Es necesario imprimir el bono / entrada
Ventajas
Visit a Nepalese school while helping to support educational initiatives within the country..Experience rural Nepalese living and enjoy tasty meals at your welcoming homestay..Discover an authentic Nepalese farm with incomparable views of the Himalayan Mountains.
Qué te espera
This 4-night village homestay in Pokhara is a fantastic opportunity to experience authentic Nepal and reside with a rural Nepalese family. Visit the Damgade School and familiarize yourself the ways in which EHN has provided aid to this institution. This informative experience is certain to expose you to local life while helping to familiarize you with certain governmental educational dilemmas within Nepal. Furthermore, visit a local farm, milk Buffalo, and plant rice. This adventurous experience does not come without an incomparable view of the Himalayan Mountain Range. Your host family will provide you with two tasty meals per day plus sufficient beverages. Food will consist of rice, veggies, and the occasional meat dish, while drinks consist mainly of teas and water.Depart from your homestay in Pokhara either by bus or by plane. Buses offer an incredible view, however, they can take anywhere from 7 to 8 hours to reach Kathmandu. Flights, meanwhile, depart twice daily from Pokhara and take only thirty minutes to land in the capital.
Cargo por reserva
¡Buenas noticias! Esta reserva no tiene ningún cargo adicional.
También puede interesarte