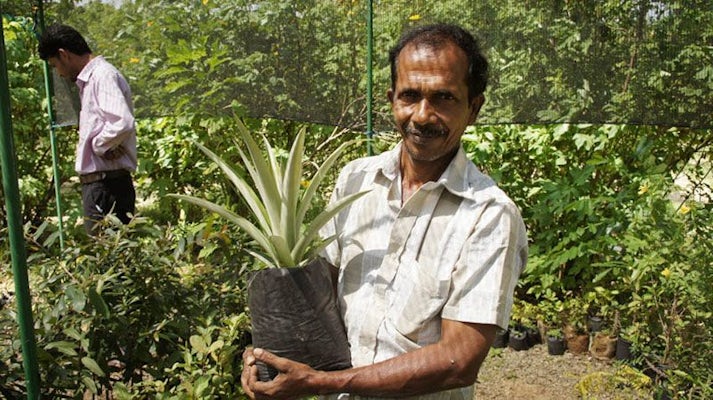 Kurzbeschreibung
Beschreibung
Treffpunkt
Bewertungen
Kundenservice
Arugam Bay Discovery Tour: Buddhist Temple and Organic Farming
Dauer:
Flexibel
Nur ausgedruckte Tickets
Highlights
Visit EcoWave and help support local farmers and community members..Explore Sandakada Pahana, a beautifully designed monument..Enjoy a fresh, handmade meal with Sri Lankan farmers.
Beschreibung
Experience the beautiful archeological site where King Kavan Tissa (205-161 BC) married his wife, Vihara Maha Devi. The word "magul" is translated as "wedding" in Sinhalese. Magul Maha Vihara is an archeological complex that was constructed in the 2nd century BC and is still a pilgrimage site, as well as a monastery, for Buddhist monks. It also has a remarkable monument called "Sandakada Pahana", the Moon Stone, which has a carved row of elephants with their keepers. It is the only monument in Sri Lanka that depicts both elephants and their keepers. Surrounding the site there is a lush forest and it is a very good location to watch birds and elephants in the nearby water tank. Immerse yourself in the beauty of both nature and architecture.After the visit, you will be taken for a splendid lunch in the house of a local farmer who produces organic vegetables. Walk around his farm and witness his planting techniques and learn all about the vegetables, fruits, and spices he grows.To end the tour, you will be served a splendid Sri Lankan meal by the farmer's wife with the fresh spices and vegetables from the farm. Don't miss this very special opportunity to meet a Sri Lankan family and see their day-to-day life on their farm as well as a unique cultural and historical experience.
Buchungsgebühr
Es fallen keine zusätzlichen Gebühren im Falle einer Buchung an.
Dies könnte Ihnen ebenfalls gefallen