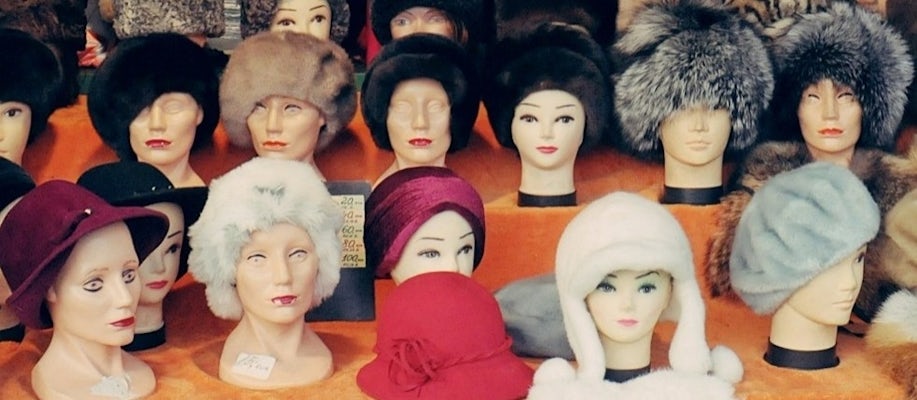 Snelle info
Wat te verwachten
Prijs met korting
Verzamelpunt
Recensies
Een vraag stellen
Soviet secrets of Riga guided tour
Beschikbaarheid:
May - beginning of November
Duur:
4 hours
Taal:
English
Alleen geprinte tickets
Doe dit omdat
Learn about the progress of Latvia, from its Soviet days to Riga's naming as the European Capital of Culture
Discover what daily life was like for locals who lived in Riga during the Soviet era
Explore the Russian corner of the city, visiting local markets and old socialist buildings
Grab a drink at an old Soviet-style café
See the important Freedom Monument, a memorial honouring soldiers killed during the War of Independence
Wat kan je verwachten
Riga's Soviet days may be over, but there are still lots of hard memories tucked away in the city's streets. Find out what it was like to live under Russian rule during those tumultuous years, as you explore neighbourhoods and visit sites where it feels like time has stood still.
Ever wondered how life was lived in the USSR? This is your chance to get a taste of the Soviet era and learn about the past life of Riga.
On this Riga tour, you'll explore a whole different side to the city — in an area where time has stood still. You'll learn about daily life in soviet Latvia and get to know more about the country's history under the Russian regime. During your tour you will see a few famous landmarks, get a tour inside of one of Riga's biggest socialist architectural structures, and visit a true Russian neighbourhood where life hasn't changed much since the wall fell in '89.
On the eve of World War II, Russia made its move into the Baltics and Finland, and by 1940, Latvia was part of the USSR. The Russians quickly started deporting anyone who posed a threat to the new regime. But the Russians were quickly replaced by the Germans, who forced many Latvians to fight against the Russians, who still had a lot of Latvian soldiers in their army. Sucked into a war between super powers, Latvians were forced to fight against each other in a war they didn't ask for.
After the war, Latvia once again became part of the USSR and Russia continued it mass deportations to Siberia, in an attempt to decrease Latvian resistance. Groups of Russians came to settle in Latvia and thousands of Russian descendants continue to live in Latvia to this day.
Today, there are still many interesting sites left over from the soviet era that can be visited, such as the Irbene Telescope, the bomb shelters, and the communication tower in Riga.
You'll learn about all this history and more on this soviet-inspired Riga tour. You'll get an in-depth look at an often overlooked part of the city, as you learn about daily neighbourhood life in soviet times. We'll walk through a maze of small streets and between market stalls, past decaying wooden houses and soviet blocks. You'll taste local specialties and discover what remains of the city's Soviet days.
We'll finish up our Riga tour with a drink in a true soviet-style café and bar. From there, you'll be free to explore more on your own (maybe hop on our Breweries & Pub Tour!), or head out for dinner and drinks at a nearby place — your guide will have places to recommend! Nazdrovje!
The tour end at the Cafe Leningrad.
Wat is inclusief
Guided tour with a local English-speaking guide
Wat is niet inclusief
Entrance fees (there is a EUR 5 fee to enter one of the socialist buildings we see on the tour, which you may choose to do)
Food and drinks
Souvenirs and personal shopping
Tips/gratuities for your guide
Prijs met korting
Children (0-5 years): free
Waar
Elizabetes iela 55, Centra rajons, Riga, LV-1010, Latvia
Verzamelpunt:
The tour meets at the hotel lobby of the Radission Blu Hotel
Wat te onthouden
You'll visit the city in a group of maximum 12 pax
Wanneer
From May till November 8th every day at 3.00pm
Provider
Urban Adventures
Boekingskosten
Good news! No extra fees are applied to this booking.
Dit vind je misschien ook mooi