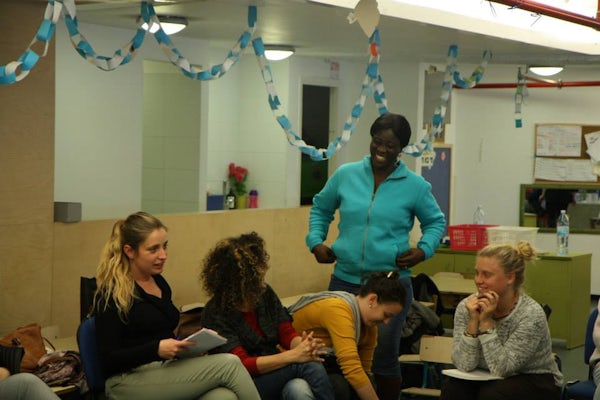 Información básica
Qué te espera
Lugar de encuentro
Opiniones
¿Tienes preguntas?
Tel Aviv City Tour: Walk With Refugees and Migrants
Duración:
Flexible
Es necesario imprimir el bono / entrada
Ventajas
Experience the fascinating and diverse Tel Aviv community while helping support the children of migrant workers and asylum-seekers in the city..Witness the dynamic multicultural melting pot created by dedicated migrant workers and African refugees..Take a walk through Tel Aviv and see the progress made by Unitaf's enthusiastic team of philanthropists.
Qué te espera
Take a walk through parts of Tel-Aviv not often visited by tourists and discover the vibrant cultural melting-pot that is South Tel-Aviv, with migrants and refugees from Sri Lanka, the Philippines, Eritrea, Ghana, and more. Here the markets are full of exotic produce from all around the world, such as wedding clothes from Eritrea and colorful saris from India.On this tour you will encounter the social innovation that is Unitaf: here, with minimal resources, Unitaf has created an educational/social start-up pairing striving female small business owners with Israeli professionals to create state-of-the-art daycare centers for the refugee children of South Tel-Aviv.You will meet and talk to the dedicated team that takes part in this enterprise and hear from them first-hand about how they work with refugees to help them not only survive, but thrive.
Cargo por reserva
¡Buenas noticias! Esta reserva no tiene ningún cargo adicional.
También puede interesarte