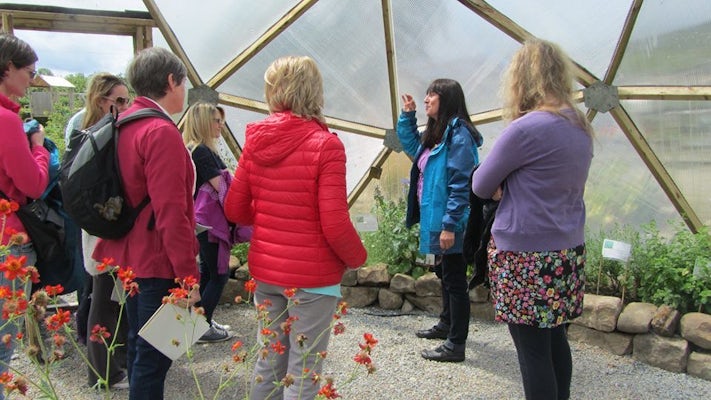 Información básica
Qué te espera
Lugar de encuentro
Opiniones
¿Tienes preguntas?
Ireland Eco Tour: A Pristine Lake Environment
Duración:
Flexible
Es necesario imprimir el bono / entrada
Ventajas
Experience Lough Melvin's tranquil natural beauty and help promote sustainable farming practices throughout Ireland and beyond..Explore the rich biodiversity of Lough Melvin, a lake internationally renowned for its wealth of flora and fauna..Hear stories about the Republic of Ireland and Northern Ireland while exploring the landscape at their border.
Qué te espera
Lough Melvin is an exceptional example of a unique type of freshwater lake increasingly rare in Ireland due to widespread human induced changes within their catchments. Lough Melvin is also unique because it supports many unique and endangered plants and animals. Lough Melvin supports the only remaining population of the vulnerable Arctic Char fish. Other endangered species include the Otter, Pine Marten, and the Greenland White-fronted Geese. Due to the diversity and rarity of Lough Melvin and its species, the lake has been designated as a Nature Reserve and Area of Special Scientific Interest. Recognizing the special status of Lough Melvin, the local community in Kinlough came together in 2011 to develop a unique Lough Melvin Eco Park Project. On this tour you will gain a fascinating insight into the rich biodiversity of Lough Melvin and its Eco park. As the water itself is bisected by the border between the Republic of Ireland and Northern Ireland, there abound many stories of political intrigue and smuggling that may be shared with you – if you can promise to keep a secret! The tour of the Eco Park is a comfortable circular tour of 2-3km encompassing several different habitats and lake views. The tour also offers something truly special – the chance to literally walk on water! In the company of Turf n' Surf Stand Up Paddle experts, you will spend approximately 120 minutes out on Lough Melvin learning this exciting and invigorating new skill. After all that exercise you're sure to have built up an appetite. So finish off your tour in the company of the Kinlough Community Garden Club who will treat you to tea, coffee and cake in their gardening hut in the middle of the Eco Park. There is sure to be lots of lively Irish craic and stories!
Cargo por reserva
¡Buenas noticias! Esta reserva no tiene ningún cargo adicional.
También puede interesarte