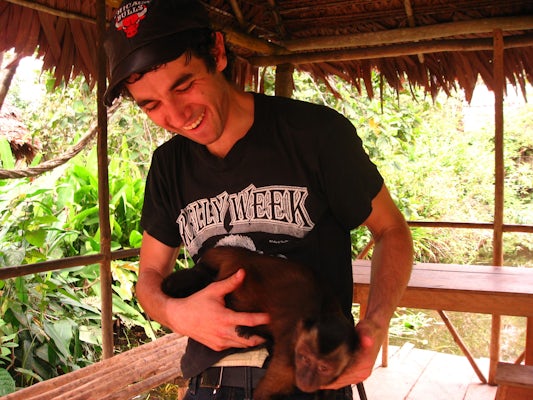 Información básica
Qué te espera
Lugar de encuentro
Opiniones
¿Tienes preguntas?
Amazon Animal Tour: Encounter Endangered Orphaned Wildlife
Duración:
Flexible
Es necesario imprimir el bono / entrada
Ventajas
Meet exotic, endangered animals endemic to the Amazon and support wildlife conservation in the region..See and learn about a range of exotic animals including sloths, coatis, tapirs, ocelots, jaguars, various monkey species, and more..Explore the butterfly farm and discover how breeding endangered butterflies can help prevent disasters in the wild.
Qué te espera
Explore the Amazon Animal Orphanage, a wildlife rescue and temporary custody center for exotic and endangered animals. The Amazon Animal Orphanage is located on 20 hectares of land in the riverside village of Padre Cocha. An experienced and passionate guide will lead your journey through the center, introducing you various rescued animals along the way. Encounter the endangered and endemic red uakari monkey and the pygmy marmoset, the smallest monkey in the world! Meet the king of the center-- a jaguar named Pedro Bello! Immerse yourself in the magical world of the butterfly, witnessing the complete life cycle from egg to butterfly on the Pilpintuwasi Butterfly Farm.
Cargo por reserva
¡Buenas noticias! Esta reserva no tiene ningún cargo adicional.
También puede interesarte
Lo siento, se agotaron las entradas