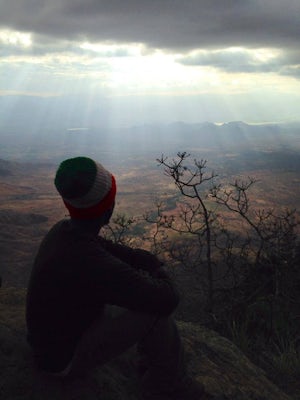 Aperçu
Ce qui vous attend
Lieu de rendez-vous
Avis
Poser une question
Tanzania Trekking Tour: Hike to the Scenic Village of Mtae
Durée:
Flexible
Billet imprimé obligatoire
Points forts
Explore various local Tanzanian villages while supporting local artists and communities and protecting the environment..Lace up your hiking boots and embark on a multi-day trek through a rainforest rich in flora and fauna..Familiarize yourself with Tanzanian locals and culture at an all-women's pottery workshop in the Sunga Village.
Ce qui vous attend
Day 1: Hike the Tanzanian town of Lushoto, passing through Kwembago, historical village and home to a traditional chief's decedents. From there, begin your journey through the Magamba Rainforest – experience a game walk, visit a cave dating back to German colonialism and climb to altitudes of 1850 meters above sea level. After a picnic lunch, hike to the Magamba village and catch a public bus up to the Rangwi Sister's Convert for a delicious dinner and an overnight stay.Day 2: After breakfast, begin your hike through the local villages. Learn about Shambaa culture, pass through the Shagayu Mountain Forest, and enjoy a splendid lunch with a local Sunga Village family. You will also be introduced to a women's group dedicated to the creation of traditional pottery before continuing your hike to the Mtae Village. Enjoy panoramic views, dinner and an overnight stay at the Mtae Village Guest House.Day 3: Catch an early morning public bus and return to the Magamba Village. There, hike the Mkuzu Waterfalls and swim in their natural pools. Continue on to Lushoto where you will walk to the Irente View Point and experience the breathtaking sight of a 1000-meter incline. Enjoy a picnic lunch and return back to the town of Lushoto for a late dinner.
Frais de service
Bonne nouvelle! Aucun frais supplémentaire n'est appliqué à cette réservation.
Ceci pourrait également vous plaire
Désolé, il n'y a plus de place