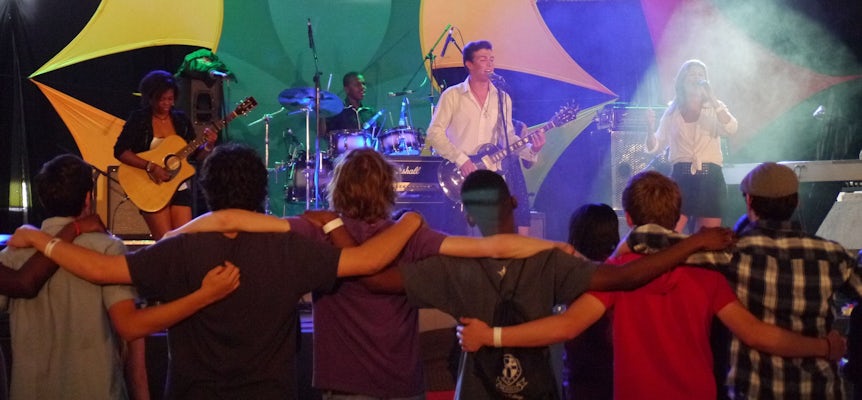 Información básica
Qué te espera
Lugar de encuentro
Opiniones
¿Tienes preguntas?
Mpumalanga Music Tour: Dance and Laugh with Local Musicians
Duración:
Flexible
Es necesario imprimir el bono / entrada
Ventajas
Perform alongside talented local youth Mpumalanga, South Africa and help sustain their local orchestra..Join a drum circle and experience traditional African music..Watch as gumboot dancers inspire the crowd with percussive and polyrhythmic style.
Qué te espera
Dance to the rhythm of talented youth bands performing live at music hubs situated in rural areas around Mpumalanga. Choose from a wide array of musical styles, including traditional African music, and afro-pop. You may join in a drum circle, try your hand at playing Marimbas, or get a lesson on a bass guitar or drum set. Applaud as young gumboot dancers kick up a storm in their entertaining performance that is always a crowd favourite. The enthusiastic young musicians are all too happy to show you what they can do as well as interact with new faces.
Cargo por reserva
¡Buenas noticias! Esta reserva no tiene ningún cargo adicional.
También puede interesarte
Lo siento, se agotaron las entradas