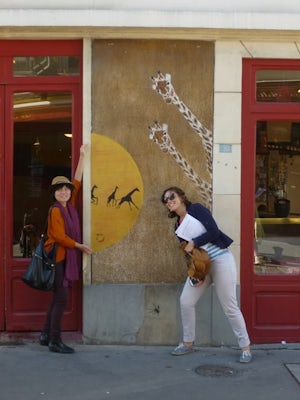 Kurzbeschreibung
Beschreibung
Treffpunkt
Bewertungen
Kundenservice
Paris Walking Tour: Meet Passionate Entrepreneurs and Artisans
Dauer:
Flexibel
Nur ausgedruckte Tickets
Highlights
Visit unique and unusual places in Paris while supporting cultural exchange and solidarity..Meet impassioned local business owners, craftsmen, farmers, and more and discover the city from their perspective..Enjoy a stroll through Paris that avoids the typical tourist traps.
Beschreibung
Dive into the heart of Paris and uncover a new side of the city! Steer clear of the tourist traps and take a fun and friendly walk through one of Paris' arrondissements. With PariSolidari-Thé, you can (re)discover the city from a unique perspective and enjoy a break from the hustle and bustle of Paris at the same time. Guided by a road map, make your way through Parisian neighborhoods, enjoying unlikely and unexpected meetups along the way. During your visit, you will meet innovate entrepreneurs, artisans, farmers, organization founders, and more working to change the world for the better. Though they work in different fields, all the people you will encounter are united in their passion and enthusiasm for the work they do. They are excited to open their doors to curious minds interested in learning about their daily life and expertise. Visits take place in various Paris neighborhoods, alternating from week to week. This walk will take you to unusual and incredible places that will make you feel like you've left Paris. The only conditions: be curious, open-minded, and excited to stroll around Paris!
Buchungsgebühr
Es fallen keine zusätzlichen Gebühren im Falle einer Buchung an.
Dies könnte Ihnen ebenfalls gefallen