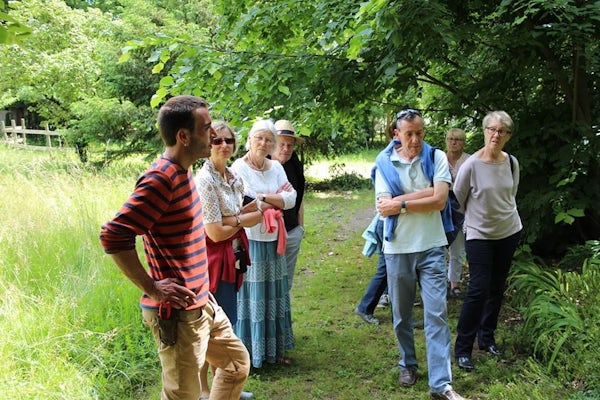 Kurzbeschreibung
Beschreibung
Treffpunkt
Bewertungen
Kundenservice
Lyon Educational Tour: Eco-Friendly Gardening
Dauer:
Flexibel
Nur ausgedruckte Tickets
Highlights
Learn to care for an environmentally friendly garden and help spread the principles of nature conservation..Try out the newest techniques with eco-gardening experts..Discover how little critters like ladybugs, earwigs, and hedgehogs interact with their environment.
Beschreibung
Join a group of experienced gardeners and learn the art of ecological gardening! Discover and test out the latest environmentally friendly farming techniques. Observe and befriend garden critters like ladybugs, hoverflies, earwigs, hedgehogs, and more. Explore the world of bees by participating in opening a beehive (weather permitting). Gain an understanding of their way of life and help them better adapt to the garden. The motto at Naturama: Learn by doing!
Buchungsgebühr
Es fallen keine zusätzlichen Gebühren im Falle einer Buchung an.
Dies könnte Ihnen ebenfalls gefallen