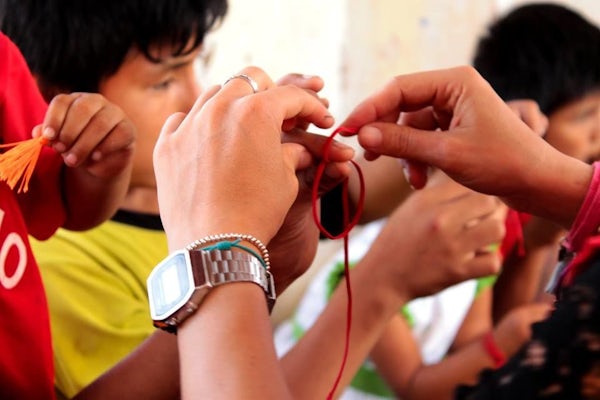 Información básica
Qué te espera
Lugar de encuentro
Opiniones
¿Tienes preguntas?
Trujillo Educational Tour: The Future of Peruvian Youth
Duración:
Flexible
Es necesario imprimir el bono / entrada
Ventajas
Learn about one of Peru's most fascinating cities, and help local children do the same by supporting their access to quality education..Experience love and compassion our city has for its citizens on the fringe, as evident through the mission of formal education..Discuss the success of the students we have taught with the teachers and volunteers who have given them hope.
Qué te espera
Visit the captivating city of Trujillo! Your tour will begin at Trujillo's Plaza de Armas. Trujillo is one of Peru's primary cities, but is unfortunately afflicted with child poverty. Your tour will introduce you to both the hardships the city is facing and the changes being made to help the children throughout Trujillo, while showing you to the beautiful city.Travel to La Esperanza, where Hilo Rojo works with all school children who are without access to regular education during the school year. A Hilo Rojo representative will explain our projects, our work, and the challenges we face every day. Visit the center for children, and learn about the remarkable work that teachers, volunteers, and other people responsible for making the institution a success, being done for over 60 children. The school visit will take place during the children half hour break at 10am.We combat these social issues by educating kids in poverty, emancipating them from the challenging lifestyles they endure, and providing them with basic education and values. We have a home with two classrooms that serves as a schoolhouse, so children can attend class and eventually enter primary school.
Cargo por reserva
¡Buenas noticias! Esta reserva no tiene ningún cargo adicional.
También puede interesarte