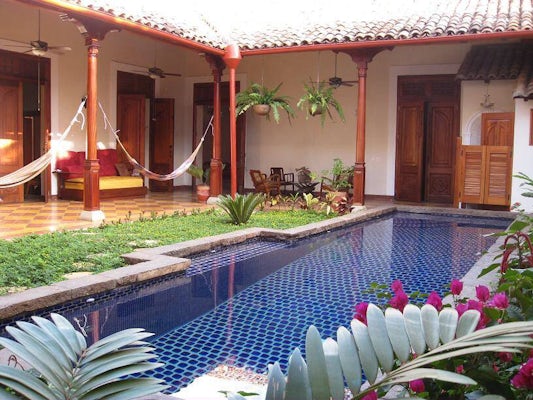 Información básica
Qué te espera
Lugar de encuentro
Opiniones
¿Tienes preguntas?
Granada Architecture Tour: Visit Colonial-Era Homes in Nicaragua
Duración:
Flexible
Es necesario imprimir el bono / entrada
Ventajas
Visit three stunning, colonial-style homes and help ensure all children in Nicaragua have access to books..Discover the rich history and culture of Granada, one of the first European cities in mainland America..Examine the traits characteristic of Nicaraguan architecture and learn what makes it so uniquely impressive.
Qué te espera
Bask in the elegant grandeur of Granada and immerse yourself in the city's rich colonial heritage as you visit three incredible colonial-style homes with Puedo Leer. View some of Nicaragua's finest colonial-era architecture up close, and learn about colonial fixtures, structures, gardens, adobe walls, and tiles in more detail. You will, of course, have plenty of time to ask your tour guide questions and take lots of pictures!
Cargo por reserva
¡Buenas noticias! Esta reserva no tiene ningún cargo adicional.
También puede interesarte