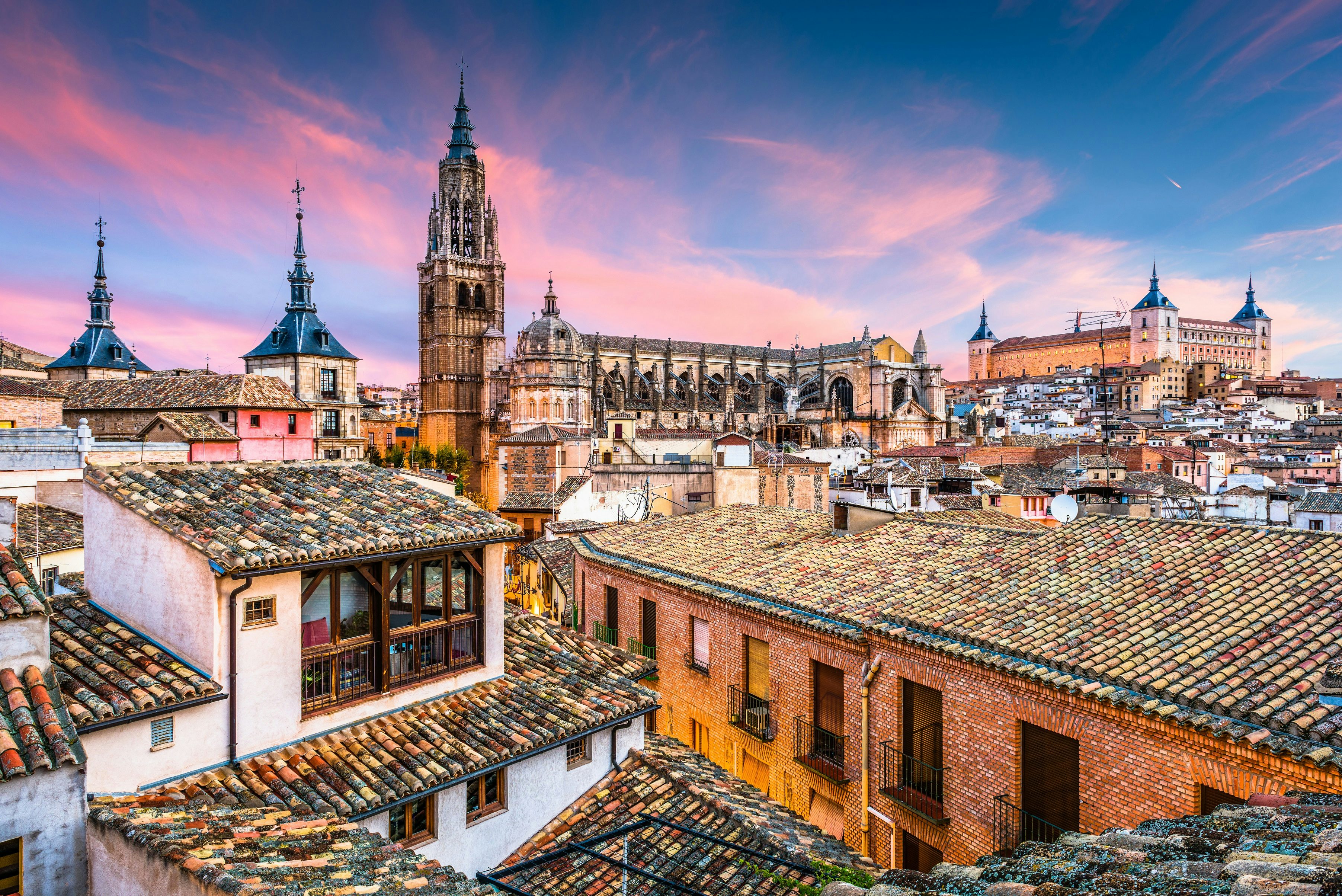 Toledo: все предложения
Declared a World Heritage Site by UNESCO in 1986, Toledo is 70 km from Madrid, and is a fascinating city-museum. It is the capital of the province of ... Читать еще
Toledo: лучшие предложения
The Church of Santo Tomé is a beautiful church originally constructed in the 12th century and rebuilt in the 14th century.
The Monastery of San Juan de los Reyes is an impressive 15th century Franciscan monastery established in the center of the Jewish neighborhood of Toledo by Isabel and Fernando, the 15th-century Catholic monarchs of Spain.
The Synagogue of Santa María la Blanca was built in 1180 in the charming city of Toledo.
Куда отправиться
Toledo: экскурсии и билеты