Think Cuba and think cigars and rum. And this tour will introduce you to both commodities and give you an insight into how they've been woven into the fabric of Cuban national identity. A sightseeing tour of Cardenas rounds off the day.
Duration
from 4 hours to 8 hours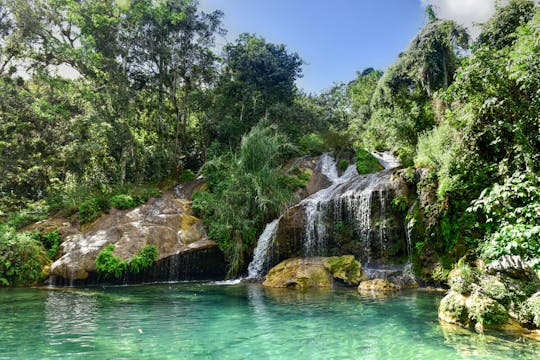 This two-day tour gives you a taste of some of Cuba's prettiest cities and countryside spots. You'll explore Cienfuegos, with stops at Ciénaga de Zapata and Punta Perdiz for snorkelling on the way. After spending the night in the Escambray Mountains, you'll follow a highland trail and see the Che Guevara Museum.First up is Ciénaga de Zapata. Part of the most important wetland region in the Caribbean, it's a haven for rare plants, birds and wildlife. After snorkelling in the waters off Punta Pediz, there'll be lunch at a local restaurant, plus an open bar. Next, visit Cienfuegos for a guided tour of this elegant seaside city, known as the 'Pearl of the South'. Day one ends with a stay in Topes de Collantes Natural Park.The next morning, you'll hop on a former Red Army truck for a mountain tour. Coffee and banana trees as well as the trogon, Cuba's national bird, are all on the sightseeing checklist. Rounding off the tour is a drive by Santa Clara's Che Guevara Museum.
Duration
more than 8 hours
Popular experiences in Varadero