Sunset Ibiza - Without transfer
Beautiful views, the sea breeze and a glass of bubbly are all the ingredients you need for a relaxing evening cruise along Ibiza's spectacular western coast.
Duration
from 2 hours to 4 hours
Locals know this island as Eivissa. And there's a few more secrets they want to keep too. Uncover real, rural and authentic Ibiza on this half-day tour to Es Cubells, Cala D'Hort and Santa Gertrudis.
Duration
from 2 hours to 4 hours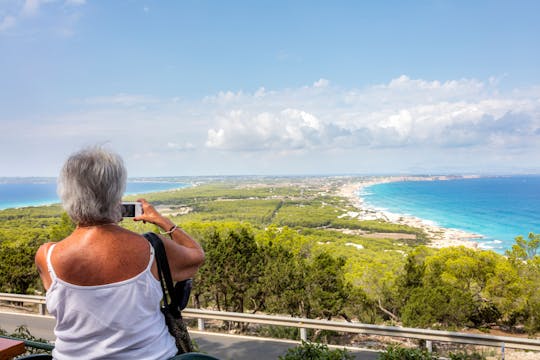 Formentera is Ibiza's idyllic island escape. There are no highrise hotels and locals zip from one beach to another on scooters. On this trip, you'll take the comfortable fast ferry over to visit Sant Francesc, Es Mirador lookout and the stunning beach of Es Pujols, all at a pace in keeping with the baby of the Balearics laidback atmosphere.Catch the fast ferry from Ibiza town to Formentera, and our first stop is Sant Francesc, the quaint whitewashed village that's the island's capital. The pace here is positively tortoise-like. The 18th century church in the main square is simplicity personified. Next up are the epic views from Es Mirador, the island's highest point, and the iconic La Mola lighthouseAnd last but by no means least, is free time in the seaside village of Es Pujols. Here you can enjoy lunch at a beachside restaurant or just chill out on the silky sands washed by turquoise waters. It's a scene that wouldn't look out of place in the south Pacific.
Duration
from 4 hours to 8 hours
Popular experiences in Ibiza