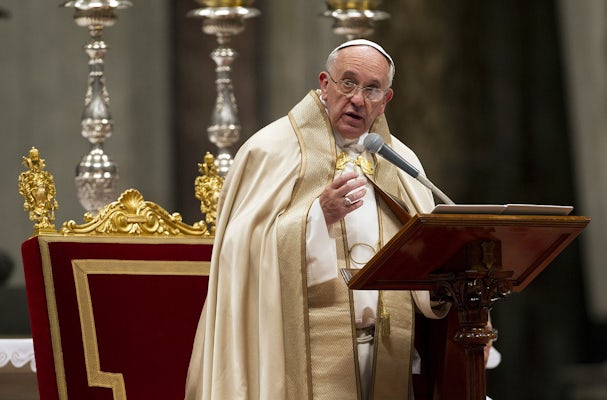 Info rapide
Cosa aspettarsi
Punto d'incontro
Recensioni
Hai domande?
Rome History Tour: Attend the Papal Audience and See the Pope
Durata:
Flessibile
È necessario stampare il voucher
Cosa farai
Take the once in a lifetime opportunity to hear Pope Francis speak while helping support Catholic education..Learn the interesting history of the papacy and the most influential popes..See the pope in person as he reads from the scripture.
Cosa aspettarsi
Take part in a once-in-a-lifetime tour where you can be a part of the papal audience and see the pope in the flesh! The pope, a.k.a. the Bishop of Rome, is leader of the Catholic Church, the largest Christian denomination in the world and one of the most influential institutions in history dating back to St. Peter and Jesus Christ. The day starts with an early morning Italian breakfast. During the meal, a history lecturer from Eternal City Education will tell you about the history of the papacy (1.5-hours). Learn about the origins of papal authority, apostolic succession, and the early Christian writings that attest to it. Hear about some of the most influential popes in history and perhaps get some answers to some long-held questions: What do Catholics believe about the pope? What were Councils? How did the pope preside over the Councils? What is papal infallibility? Finally, with complimentary tickets, head over to the papal audience where Pope Francis will preside over a reading from scripture given in multiple languages and give a brief homily.
Commissioni di prenotazione
Buone notizie! Non sono applicate commissioni di servizio a questa prenotazione.
Ti potrebbe piacere anche