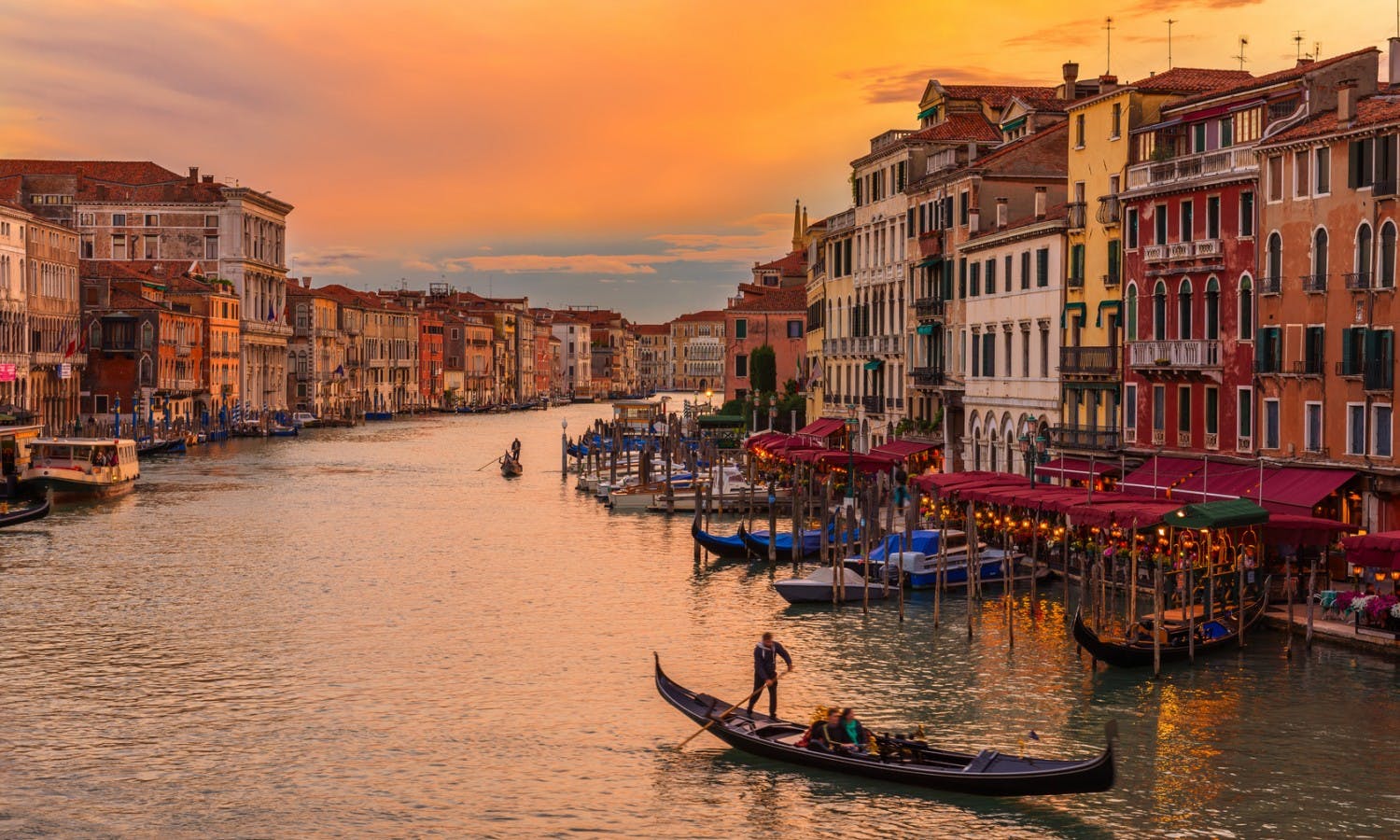 Things to do in Venice
Imagine finding yourself surrounded by canals and the feeling of being in a "floating city" that rests on the water thanks to the expertise and talent... Read more
Top attractions in Venice
The Doge was the supreme authority of the Republic of Venice, and this palace his dwelling.
If you have planned a trip to Venice, a dream vacation is waiting for you! The "Serenissima" will embrace you with its narrow, winding streets (calli), its channels topped by beautiful bridges and crossed by gondolas.
A memorable trip in the romantic city of Venice cannot be complete without a visit to the islands of Murano and Burano, which are part of the municipality's most famous Italian lagoon.
The best way to enjoy Venice and its gorgeous canals is on a ride in a charming traditional gondola boat.
St Mark's Square in Venice is one of the most important Italian squares, highly-admired by turists from all over the world for its beauty and architecture.
The Carnival of Venice is one of the most appreciated costume parties of the world, as well as one of those with the most ancient origins, which dates back to the Middle Ages.