Some tours only give you a peek into a place through coach windows, but not this one. Delve deep into Mauritian culture with a visit to a Tamil temple and a taste of traditional chutneys before making tasty samosas with a local chef. With lunch included and free time for shopping in an authentic market too, this trip is true slice of island life.The day kicks off with a visit to a Tamil temple – a hilltop sanctuary that boasts hundreds of colourful carvings of ancient deities and demons. You'll then drop in at the kitchen of a local cook to try an array of traditional chutneys and get hands on in helping to make some tasty samosas.After lunch it's on to the city of Quatre Bornes. There's free time to explore, stop for a drink or rummage the market stalls for trinkets and treasures you're unlikely to find anywhere else.
Duration
from 4 hours to 8 hours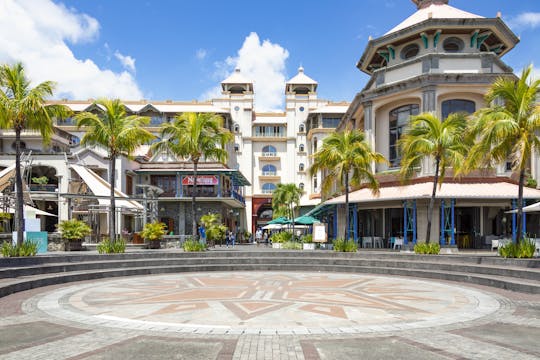 Mauritius may be small, but she has so much to offer. This tour packs in the Pamplemousse Botanical Garden, St François d'Assise Church, the citadel, a panoramic tour of Port Louis and free time to shop at the Caudan Waterfront.The morning begins rolling through the island's green interior to admire St François d'Assise Church, dating from the French colonial period in the mid-18th century. Then cross the street to Pamplemousse Garden, the oldest botanical gardens in the Southern Hemisphere. Here, you can observe more than 500 rare plant species sprouting among the shady palm avenues and lily ponds.Next, it's on to one of the island's best panoramic viewpoints at 'La Citadelle'. Here, your guide will point out the Champs de Mars racecourse and Port Louis skyline before heading into town to see its top sights, including the Cathedral, Supreme Court and Government House. There's a pit stop in Chinatown before hitting the old craft bazaar or the modern boutiques down by Caudan Waterfront.
Duration
from 4 hours to 8 hours
Enjoy a tour at the Château de Labourdonnais and learn more about Mauritius lifestyle during the nineteenth century
Popular experiences in Mauritius Island