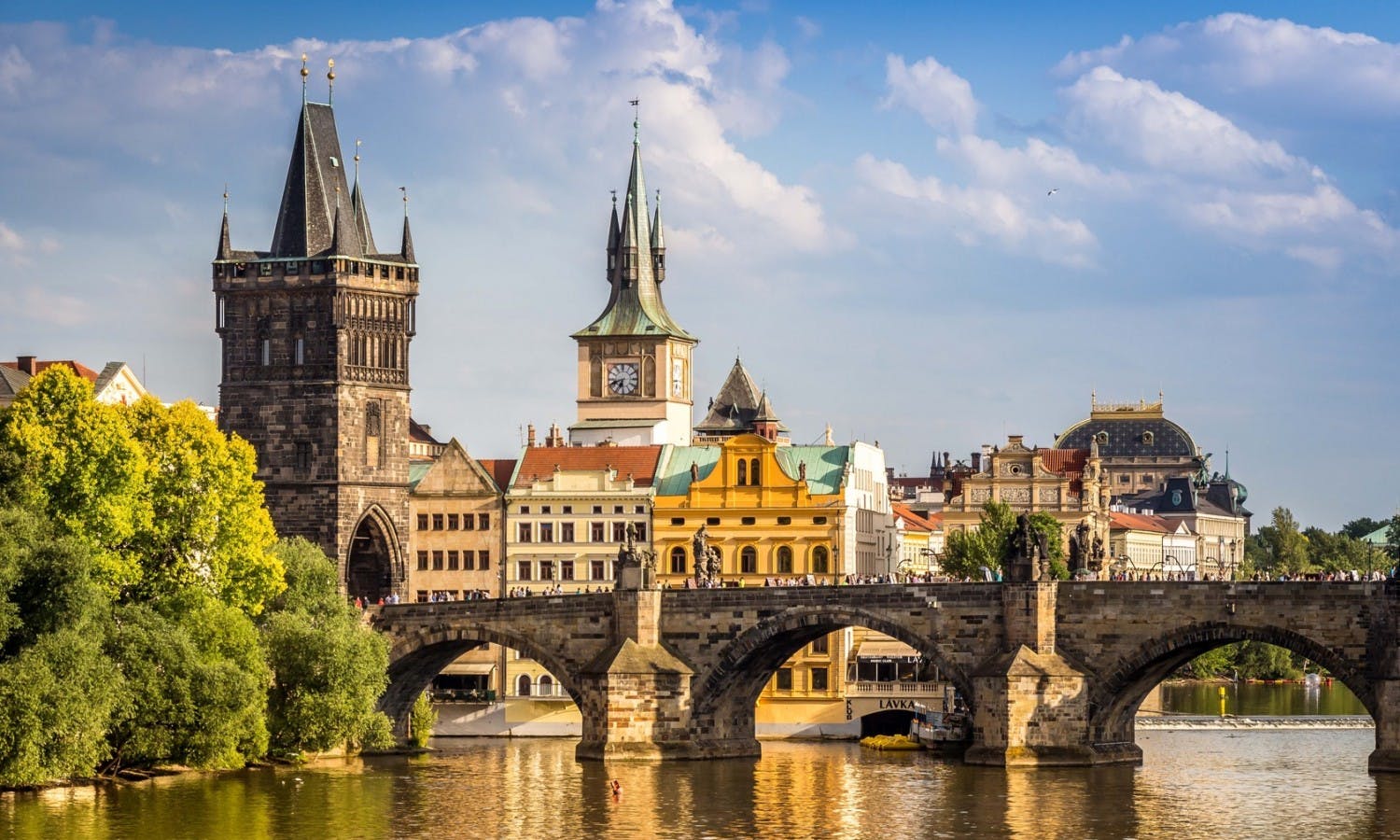 Qué hacer en Prague
A city with an ancient, majestic, romantic and nostalgic charm. A cultural center with a glorious past, Prague, heart of the Czech Republic, was the c... Leer más
Las mejores atracciones en Prague
Prague Castle, an ancient symbol of the Czech lands, sits on Castle Hill and proudly overlooks Vltava river, dominating the cityscape of Prague.
A Bus Tour represents a great way to discover the artistic and architectural treasures that the city of Prague has to offer.
Karlštejn castle, a Gothic gem, located in the middle of dense forests about an hour drive from Prague, is one of the most popular destinations in the Czech Republic.
45: the amount of hectares on which the impressive Prague Castle was built.