Enjoy a classical bike tour in Tulum, the perfect way to explore this beautiful Mexican city! You will ride quiet roads, forest trails, and beach paths accompanied by an expert and dedicated guide.
Enjoy a guided bike tour that takes you to the most enigmatic cenotes of Tulum. Admire the variety of caverns, underground rivers, and open sinkholes that fill the Mayan forest. You'll visit the cenotes early before the crowds arrive.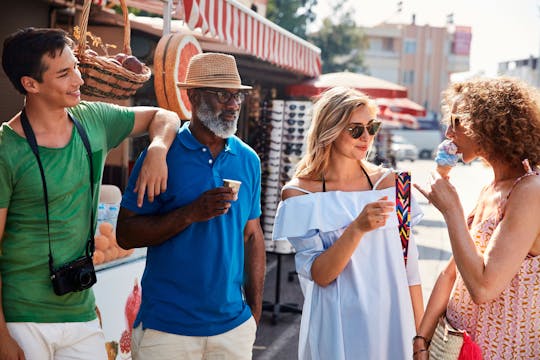 The Rio Secreto – also known as the Secret River – stayed true to its name until 2007. Discovered only in the last decade, this incredible underground waterway is now one of Mexico's most pristine patches of nature. Experience a STEP walking tour that sees you bike and hike your way through this knockout natural beauty spot.After pick-up from your hotel, you'll journey deep into the jungle where adventure awaits. Alongside an expert guide, you'll set off along ancient Mayan trails that now make up the Rio Secreto Nature Reserve. Cycle along forest-fringed paths, find out about the exotic flora and fauna that thrives here, and learn the legend of the sacred La Ciaba tree.You'll venture on to meet a traditional Mayan healer who will perform a ritual with sahumerio – a typical incense made with local herbs. Then, wade through the pristine waters of the underground river, admiring stunning stalactites and stalagmites along the way. And at the end, there's a well-earned buffet lunch with drinks.
Duration
from 2 hours to 4 hours
Popular experiences in Riviera Maya / Playa del Carmen